Uniform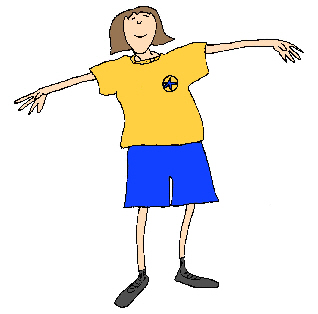 Purchasing Uniform
All school uniform is obtainable online from www.pmgschoolwear.co.uk. You can also order by telephone. PMG schoolwear aim to deliver all uniform to your home address within 7-10 days of your order but this may increase over the busy summer period.
School Uniform consists of:
Girls
Long or short sleeved yellow roll neck or polo shirt

Navy sweatshirt

Navy skirt or tunic

Navy trousers-not leggins, jeans or joggers

Navy, black or white socks

Brown, navy blue or black shoes-not trainers or boots

Blue or yellow check print dresses in the Summer
Boys
Long or short sleeved yellow roll neck or polo shirt

Grey trousers or shorts-not jeans or joggers

Navy sweatshirt

Black or grey socks

Brown or black shoes-not trainers or boots
PE Kit for Boys and Girls
Yellow t-shirt

Royal blue shorts

Trainers

Royal blue tracksuit for cold weather
Jewellery
Children with pierced ears may wear small studs

Other jewellery must not be worn

Any request for special circumstances must be made in writing to the class teacher

A plain watch may be worn
Hair and nail varnish
Nail varnish must not be worn in school

Hair should be natural in colour (not dyed)

Long hair should be tied back

Hair decorations should be simple and in plain colours: black, brown, blue or yellow only.
Footwear
Children must wear navy, black, white or grey socks and navy blue or black shoes - not trainers or boots

Trainers are only to be worn during PE lessons

If for any reason your child is unable to wear their school shoes, please send a letter of explanation to your child's class teacher.

Lost Property
Lost property is located in the corridor outside the hall. Every half term, there will be an opportunity to view lost property. Any items not claimed will be disposed of. It is much easier for your child to find lost items if they have been clearly labelled.

Additional Information
Children are expected to look neat and tidy at all times. Every piece of your child's clothing must be marked with your child's name please.

The sale of uniform raises funds for your school

Our uniform colours are yellow and navy blue. Items in these colours may be purchased from other suppliers

Items which have the school logo are only available from the school supplier. It is not compulsory to wear uniform items with a logo, although we do encourage this

If you struggle with the cost of purchasing your child's uniform, please come to the office for confidential advice.