Uniform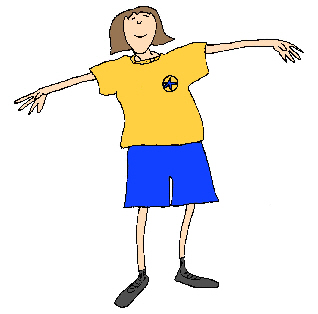 Purchasing Uniform
All school uniform is obtainable online from Uniform4kids. You can also order through their telephone mail order service at 020 8209 0999.
Their Temple Fortune branch, which is in close proximity to the school, is open 6 days per week from 9.00am – 5.30pm, extending to 7 days throughout the summer.
Purchasing uniform via Uniform4Kids helps to raise funds for the school as the supplier donates a percentage of each sale to the school.
Uniform4Kids has many years experience in helping parents and schools with uniform and provide a personal experience to all. Please see above for the price list and further information on how to purchase uniform items.
School Uniform consists of:
Girls
Yellow short-sleeved polo shirt

Navy pull-over or zip sweatshirt or cardigan

Navy skirt or tunic

Navy trousers or shorts (not leggings, jeans or joggers)

Navy, black, grey or white socks

Navy blue or black shoes (not trainers or boots)

Blue check print dresses in the summer
Boys
Yellow short sleeved polo shirt

Blue trousers or shorts (not jeans or joggers)

Navy pull-over or zip sweatshirt or cardigan

Navy, black, grey or white socks

Navy blue or black shoes (not trainers or boots)
PE Kit for Boys and Girls (New from April 2020)
Navy with white trim t-shirt

Navy shorts

Navy with white trim 1/4 zip tracksuit top

Navy tracksuit bottoms

Trainers (simple design)

P.E. bag (navy with school logo)

Please note, indoor P.E. is done barefoot for safety reasons, so no indoor P.E. footwear is required
Jewellery
For health and safety reasons, ALL jewellery, including stud earrings, must be removed for PE lessons. Please ensure your child is able to remove all jewellery themselves. They are not permitted to wear any items of jewellery that they cannot remove and replace themselves.

If ears have been pierced within the last six weeks, tape should be placed over both sides of a piercing. Taking this into consideration, please do not pierce your child's ears during the school year
Children with pierced ears may wear small, plain studs (in line with the health and safety information above)

Small religious necklaces or bracelets may be worn but will still need to be removed for PE lessons. If removal is expressly forbidden, then items should be made safe through taping, padding or covering

Other jewellery must not be worn

A plain watch may be worn (no smart watches with Internet access)
Hair and nail varnish
Nail varnish must not be worn in school

Hair should be natural in colour (not dyed)

Long hair should be tied back

Hair ties should be simple and in plain colours: black, brown, blue or yellow only
Footwear - special circumstances
If for any reason your child is unable to wear their school shoes, please send a letter of explanation to your child's class teacher.

Over the winter, simple black or navy boots are permitted if it is snowing. Big boots (e.g. knee high, moon or wellies) should not be worn all day – please bring in a change of shoes.

Labelling clothing and items
ALL ITEMS SHOULD BE CLEARLY MARKED WITH YOUR CHILD'S NAME
Personalised labels are available from our uniform supplier and many other companies to ensure all items are labelled correctly.
Our PTA have arranged a special offer with the online supplier STIKINS who give a donation to the School PTA for every order made. They provide:
Stick-on name labels for clothes

No sewing or ironing needed

One pack of sticky name labels for clothes, shoes, & lunch boxes
To make an order just go to www.stikins.co.uk and remember to pop in our school's code 7729 in the School Fundraising Number box. The school receives a donation for every Stikins product you buy using this code.
Lost property
Lost property is located in the corridor outside the hall. Children should take responsibility for checking the lost property if they have misplaced an item. Every half term, there will be an opportunity for parents to view lost property. Any items not claimed will be disposed of termly.

Additional Information
Children are expected to look neat and tidy at all times.

Our uniform colours are yellow and navy blue. Items without logos in these colours may be purchased from other suppliers.

Items which have the school logo are only available from the school supplier. It is not compulsory to wear uniform items with a logo, although we do encourage this for school outings so that each child is easily identifiable as a member of the school.

If you struggle with the cost of purchasing your child's uniform, please come to the office for confidential advice.