Competitions
Design your own badge competition!
Living Streets are hosting their annual Badge Design competition and it's here with a fantastic new theme: Walk for the World. This is an incredible opportunity for all pupils to take part in a fun, engaging and educational competition giving UK pupils the chance to design the new badges for WOW 2022.
Walk for the World will focus on the sustainability benefits of walking, highlighting how local actions can have positive global impacts. Pupils will be asked to consider the contribution that traffic pollution makes to carbon emissions and to research and draw wildlife or a natural habitat affected by climate change. As we look ahead to COP26 in November, we hope the badge competition will help pupils understand how walking to school, instead of driving, is helping to fight climate change through lower vehicle emissions, protecting wildlife and natural habitats for the future.
All schools across the UK are invited to take part. With a bit of luck and creativity, our schools could win up to £500 worth of FREE WOW resources which could mean a full year's worth of free WOW!
The competition is very easy to enter using our new online submission page and the design template is available on our website as well as instructions, tips and T&Cs.
TT rockstars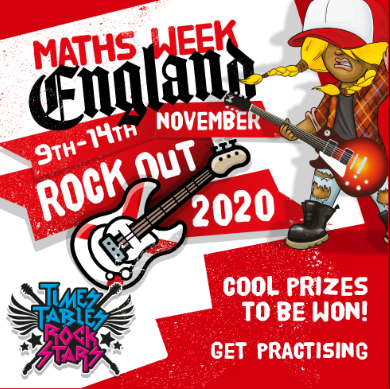 We are currently holding a school wide tournament. Prizes and certificates are being given out so make sure you get involved!
To login in visit https://ttrockstars.com/