Sportshall Athletics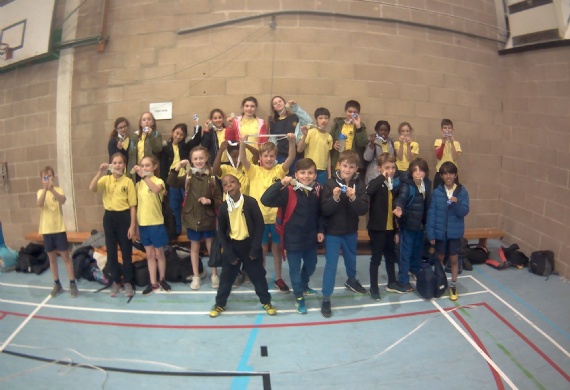 Our Year 5 and 6 athletics team beat eleven other schools to win gold in this year's Sportshall Athletics event which took place at Queen Elizabeth Girls' School.
Sportshall is an adapted form of athletics that alters traditional events in order to make them suitable for indoor competition. Each child competed in up to four different events: two track and two field. Everything is team based which creates an exciting sense of camaraderie and competition.
The team have now qualified for the final which will take place in two weeks time. Good luck to everybody involved.