Year 6 Art Day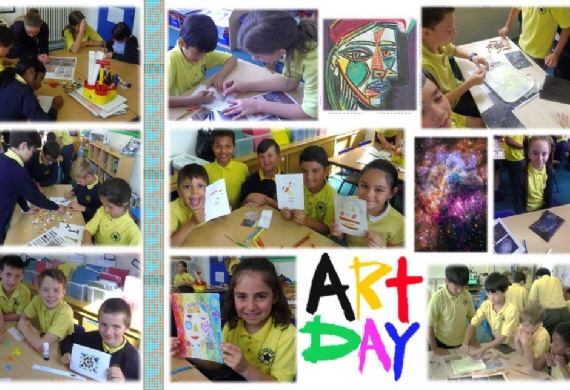 The year six children taught each year group about a different artist or style linked to their summer topic.
Children focused on their observation skills and discussing key features they could see.
Year 3 explored Picasso's portraits. They discussed how you can tell it's a Picasso and how to imitate his style before having a go at creating their own Picasso self-portrait using a range of media.
Year 4 made their own Ancient Greek style mosaics using gummed paper. Children discussed key themes often seen in Ancient Greek art and the reasons behind them.
Year 5 completed a 'space' chalk-marbling activity. Using bright pastels, they shaved chalk over a tray of water before 'printing' their space scene onto black card. They then had to wait for their artwork to dry and 'develop' revealing a colourful 'star-print' pattern.
The children were inquisitive, creative and, as always, excellently behaved, having a go at all of the activities, using their powers of observation and thinking imaginatively to create their own mini masterpieces.