Sports Day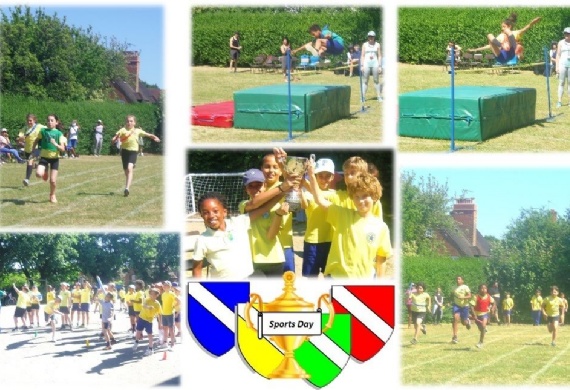 We held our annual Sports' Day on Tuesday 26th June.
During the morning, all the children took part in a carousel of twelve activities designed to test various physical and team-working skills. From crazy-catch to the obstacle race, the children pushed themselves to do their very best.
In the afternoon, our fastest children took part in the sprints and relay races. Our Year 6 high-jumpers also showed off their skills. The houses cheered them on from underneath the gazeebos, supporting and encouraging everyone.
When all the events were completed, Coates were triumphant, beating Melvin by just a few points, with Unwin and Barnett scoring third and fourth.
All the children showed excellent sportsmanship throughout the day and should be very proud of themselves.