Science Week - Ducklings On Tour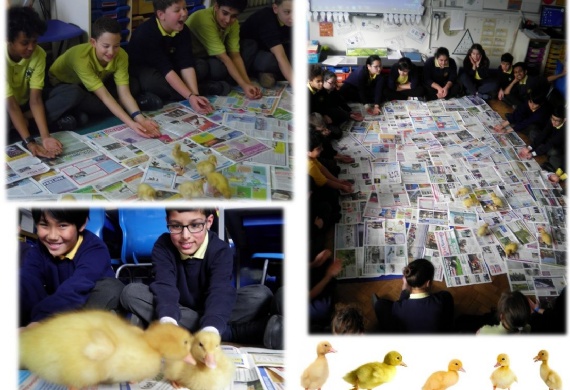 During Science Week, an incubator with six duckling eggs inside it arrived.
Over the course of the week, the whole school (staff and children alike) watched with anticipation as the first cracks appeared on the shells. After just a few days, all six ducklings had hatched.
The next week, they went on tour, visiting all twelve classrooms so that everyone had a chance to see them up close.
Children discussed the lifecycle, from egg to duck, and what they could learn from observable features such as distinguishing male from female by the colour of their down.