Reverend Rex Morton visits Year 3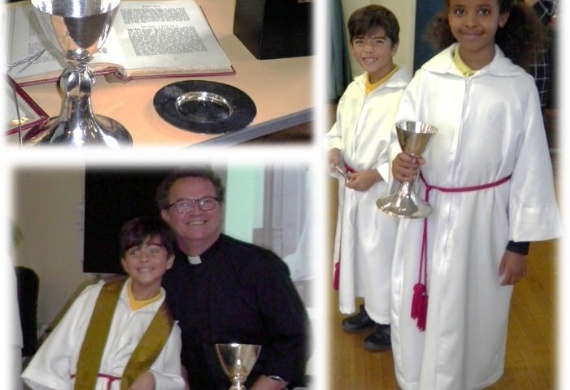 Linked to Black History Week, Reverend Rex Morton, Vicar of Golders Green Parish Church, visited Year 3 to talk about Desmond Tutu.
Desmond Tutu lived in the Curate's flat at St Alban's Parish Church in Golders Green in the 1960s. He also worked as a curate for the church while he was studying for his degree in theology at King's College.
Reverend Rex Morton also brought along some of Desmond Tutu's liturgical garmets for the children to try on as well as the communion chalice and paten (goblet and plate) and service book that he would have used during his time at the church.
Later that week, the children wrote letters to Desmond Tutu about how he has inspired them.