Potato Growing Competition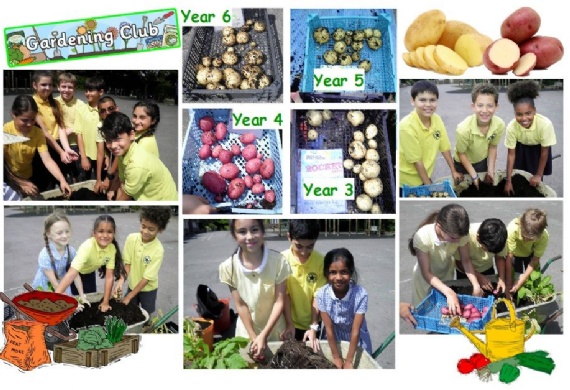 Our Gardening Club have been very busy!
We held a potato growing competition in our vegetable garden this year.
Years 3, 4, 5 and 6, and even the staff, planted potatoes in grow bags over three months ago, in March.
This week, there was a special outdoor assembly to harvest and count the potatoes and to see who had grown the most.
Even the smallest potatoes were counted but, despite the teachers' best efforts to find every last teeny, tiny potato, Year 4 beat their total by just one!
Everyone did really well - growing an impressive 147 potatoes altogether!
Year 4 - 35 potatoes
Teachers - 34 potatoes
Year 6 - 28 potatoes
Year 3 - 26 potatoes
Year 5 - 24 potatoes
They will be used by our wonderful cooks this week - look out for them in the dinner hall!