Barnet Music Festival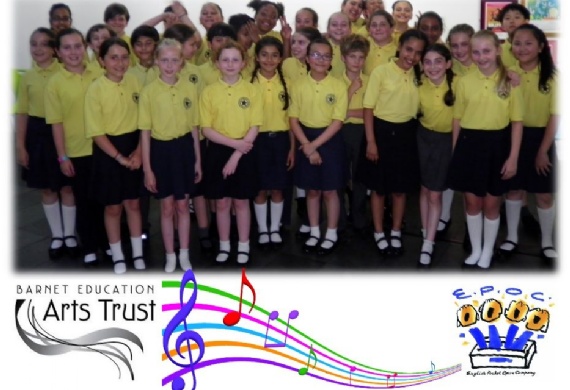 Some of our musicians attended the Barnet Schools' Music Festival.
This Summer, our musicians, conducted by our music teacher Miss Davies, have been hard at work rehearsing for the Barnet Schools' Music Festival. Accompanied by an orchestra of Year 5 children (playing brass, strings, piano and percussion), our children sang Leonard Cohen's 'Hallelujah.'
They also joined in the massed choir of Barnet schools to perform three other songs. One of these was an operatic piece called 'Orpheus and Eurydice' led by the English Pocket Opera Company.
The children, as always, were beautifully behaved and did our school proud.