Artists' Week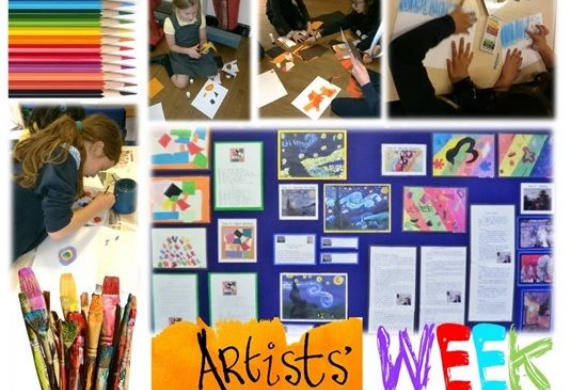 Artists' Week helped the children explore the works of a range of different artists and inspired them to create some of their own art.
During Artists' Week, the children studied Henri Matisse, Vincent Van Gogh, Wassily Kandinsky and Banksy. Not only were the children inspired by these artists to create their own art pieces, but they wrote about them too.
At lunchtimes, Miss Larsen held art workshops focusing on these artists and recreated some fantastic work. You can see some in the entrance of the school.