Year Four Skipping Challenge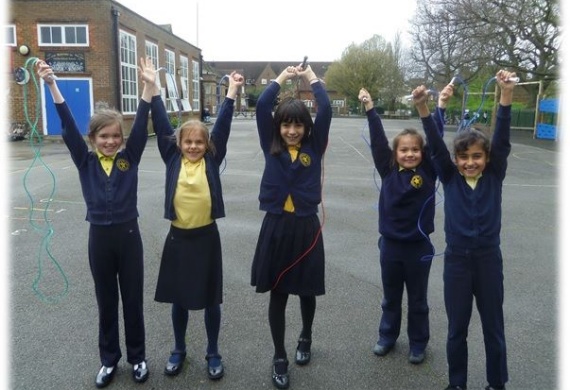 Congratulations to our Year Four group skippers!
They recently took part in a skipping challenge, competing against twelve other schools in the borough in order to see who could complete the most skips as a group. Emma , Annys Aamal , Olivia and Dasha managed to achieve twenty five skips, beating all twelve schools! A fantastic achievement, well done girls!