Upper School Football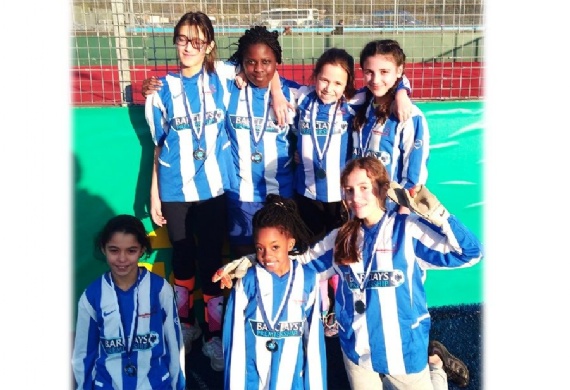 Our upper school girls' and boys' teams entered the Barnet football tournament.
In January, the Garden Suburb Junior School football teams played in a tournament at Mill Hill. The boys played first, battling bravely and doing themselves proud with their commitment and enthusiasm.
The girls, meanwhile, reached the final of their tournament. Impressively, the team went unbeaten throughout the entire competition before drawing 0-0 in the final. Unfortunately, they were beaten with the heartbreak of a penalty-shootout.
The girls can be proud of their performance, however, as they conceded just a solitary goal in the entire event. Defender Tya explained: 'Our defence was one of the best in the tournament, which was one of the key reasons for our success.'
In February, the girls' team will represent South Barnet in the borough finals of the tournament and they hope to improve on last year's fourth place finish.