Barnet Athletics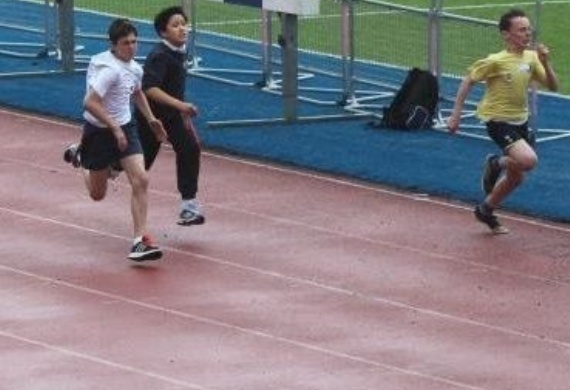 Garden Suburb Junior School entered 50 children for the Barnet Partnership for School Sport Athletics Finals at Allianz Arena and enjoyed great success.
The behaviour and sportsmanship of the children, from start to finish, was excellent. The children demonstrated enviable team spirit, cheering on teammates from the gallery. On top of all this, our children won a whole host of events and took home some medals too:
Andre (5J) 2nd ~ Year 5 High Jump
Saphira (5G) 2nd ~ Year 5 Long Jump
Louie (6G) 2nd ~ Year 6 Long Jump
Aaron (6J) 1st ~ Year 6 Boys' High jump
Semitan (4S) 1st ~ Year 4 Sprint
Jamal (5S) 1st ~ Year 5 Sprint
Dylan (6G) 3rd ~ Year 6 Boys' Sprint
Joe (6G) 4th ~ Year 6 Boys' 400m
Kate (4J) and Austeja (5J) also performed very well, coming first in the initial heats of 80m sprint races.
Finally, our children put in a great performance in the relay races with the Year 6 boys coming 2nd and the Year 6 girls achieving 3rd. Overall this was our most successful year to date and all of the children should be very proud of themselves.