Potatoes!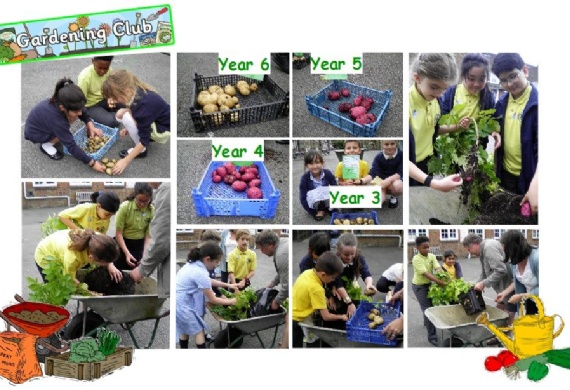 Our Gardening Club have been very busy!
We held a potato growing competition in our vegetable garden this year. Years 3, 4, 5 and 6 and even the staff, planted potatoes in grow bags back in March.
This week, there was a special outdoor assembly to harvest and count the potatoes and to see which year group had grown the most.
Even the smallest potatoes were counted but, the teachers sprouted to victory with a grand total of 45 potatoes!
Each year group did really well growing an impressive 68 potatoes altogether!
Year 4 - 22 potatoes
Year 3 - 17 potatoes
Year 6 - 15 potatoes
Year 5 - 14 potatoes