Upper School Girls' Football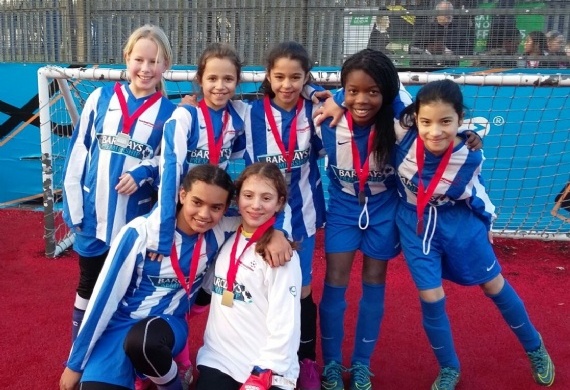 Garden Suburb Junior School girls' football team made it to the South Barnet finals!
In January Garden Suburb Junior School's Year 5 and 6 girls came second out of 50 teams in the South Barnet football competition.
In the first round the semi-final was won 2-0 but unfortunately the team were beaten 1-0 in the final, due to a last-minute goal. Goalkeeper Anna said: "The last goal took us by surprise, as – after the amount of shots we had – I thought we were going to win. However, it was a great opportunity to take part in a tournament."
Smiles and handshakes still followed, with the side able to reflect on what went well and in which ways they could improve ready to win the all-Barnet final. With the chance to represent the borough in the London games, the players were excited for their next tournament.They went on to play in the finals in early February and came 4th overall. Well done girls!