Bicycle competition results!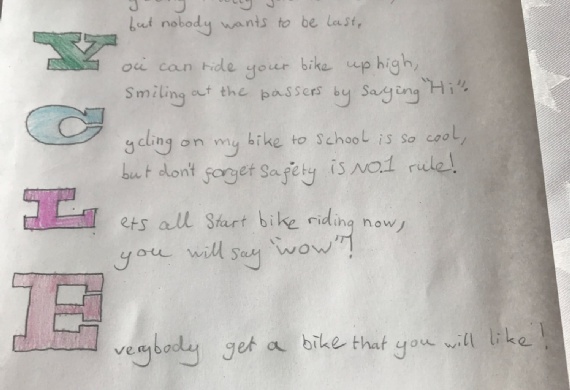 For the Travel Plan Gold award, a competition was held to give the children at Garden Suburb the opportunity to be involved in helping achieve this award for the summer. Whilst we are at home, this competition was a lovely idea for everybody to get involved with. Thank you to everybody who sent me entries. It has been a pleasure to see them all and they are now here on the website for everyone to see. When we are back in school the winning entries will be displayed.
I have decided that there will be an Upper School winner and Lower School winner. The two winning entries are:
Layla- 3G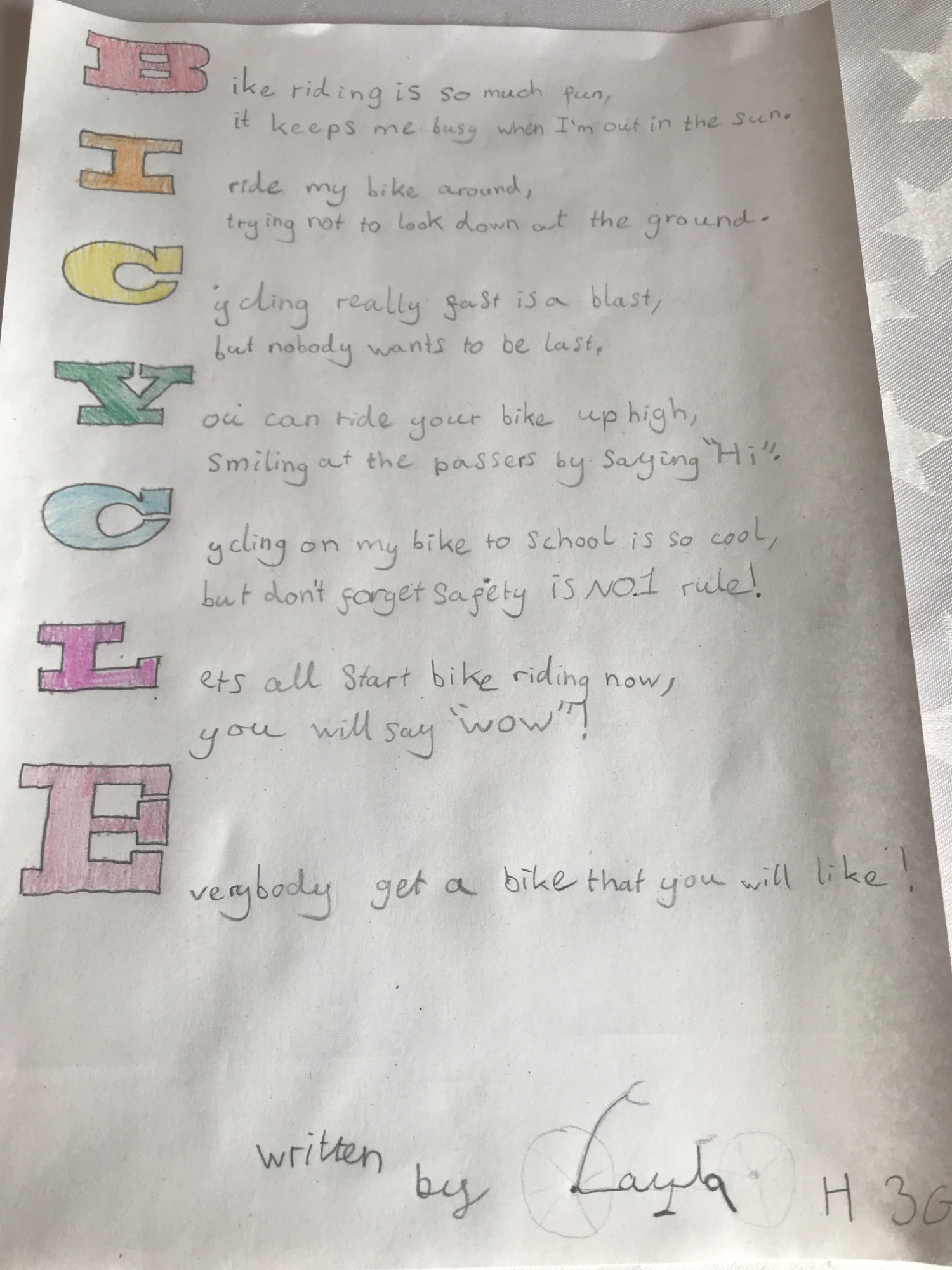 Donya- 6J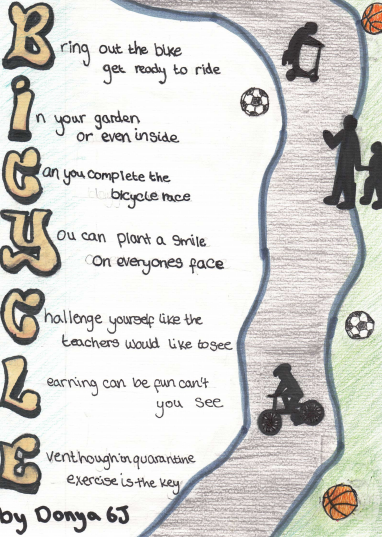 Well done to these winning entries and they will be displayed in school when we return.

Again, thank you to everyone who got involved with the competition!
Miss Jerrard​​