Our anti-idling campaign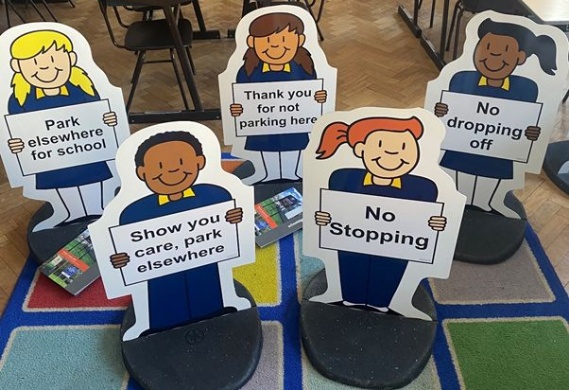 We've had some new children start at Garden Suburb Junior School this week!
Can you tell what their job is?
As you are aware, we are committed to ensuring the safety and health of the children at our school and want to help to tackle dangerous parking at drop off and pick up as well as climate change. As a result, the PTA have bought these figures who are going to help us prevent drivers idling outside our school. Look out for them positioned around the school at drop off and pick up times when we are back to school as normal.