World Book Day 2020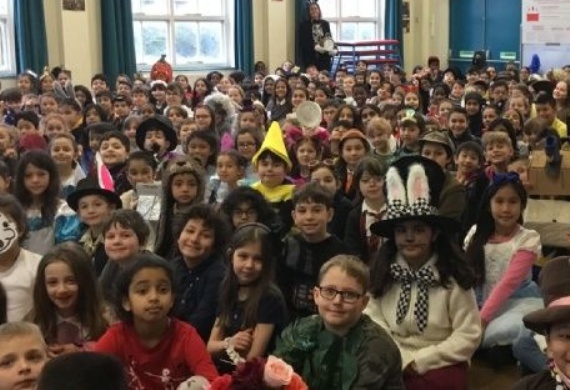 On Thursday 5th March, the whole school - teachers and pupils alike - dressed up for World Book Day. Dressed as characters from Harry Potter, Alice in Wonderland, Carrie's War, Goosebumps and His Dark Materials (amongst many others), the children were excited to share their favourite stories and get immersed in several related activities throughout the day.
Each child was able to visit the book fair with their World Book Day tokens before heading to the library for a competitive word scavenger hunt. In class, children recommended their favourite reads to their friends, shared stories with a teacher from another class and buddied up with children from across the school to do some partner reading. They even created their own mini-books to be displayed in class, so everyone can read a re-telling of their favourite tales.
The children thoroughly enjoyed the day and it was a wonderful experience to see everyone so enthused about books! Thank you to Mr.Glazelle and the bookworms for all your hard work and making the day so successful!