Girls' Football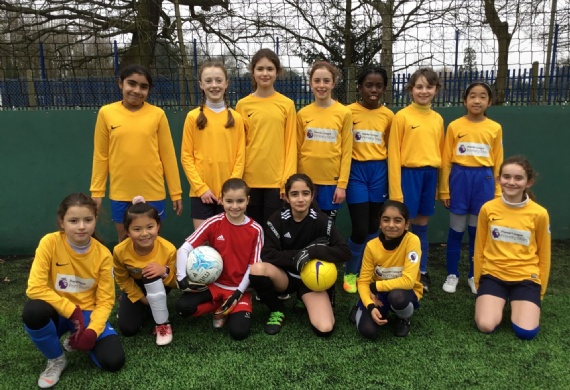 The girls' team have been busy.
We were fortunate enough to be able to enter two teams into the recent Barnet girls' football tournaments. Both teams were able to win matches and showcase superb dribbling skills. This was particularly pleasing because it was something that the girls had been working on both in training and in PE lessons. One of the teams managed to progress into the finals of the tournament where they were able to test themselves against some very strong female teams. It is brilliant to see girls' football at such a high standard in the borough.
In the league, the girls now have two games remaining, both of which need to be played before Easter. They have been working on composure and maintaining a good shape in training and are looking forward to showcasing this in the forthcoming matches.