A visit from an evacuee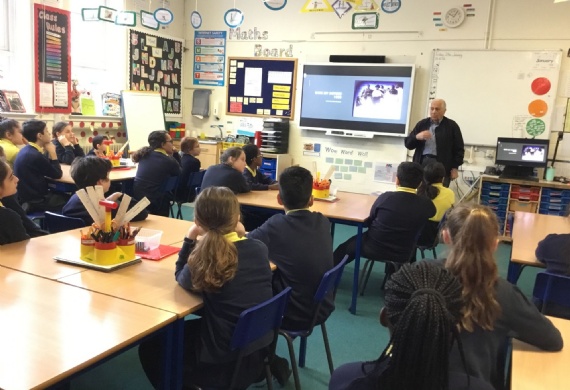 Last week, Year 6 were visited by Mr Martyn Woolf. Martyn is a local resident who came to this school 84 years ago and lived in this area during WWII. He was not evacuated but remained in Golders Green throughout the war. He was able to share his amazing stories of that time with the children, including nights slept in Golders Green station during air raids and a visit from the King and Queen to look at the devastation the bombing had caused.
The children were thoroughly engaged throughout his talk and were keen to ask lots of interesting and thought provoking questions. Visits such as these, bring our curriculum to life and tap into developing the children's cultural capital.