Climbing Mount Everest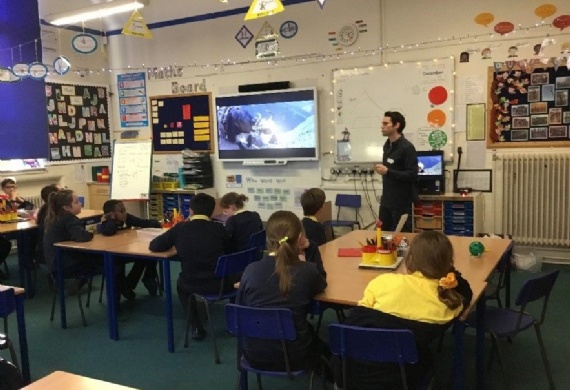 In Geography, Year 6 have been learning about mountains around the world. As part of the unit, we invited a guest speaker to talk about his experiences climbing to Mount Everest's base camp. Here are some interesting facts we learnt during the talk:
Year 6 learnt that when climbing Mount Everest, as soon as you are above 4000 meters, it gets harder to breathe because the oxygen levels are significantly lower. Some people aren't able to handle the lack of oxygen so they need to carry oxygen tanks with them as they climb.
If you want to travel to Mount Everest, you first have to tackle the challenge of flying to the most dangerous airport in the world - Lukla airport. It takes around 8 / 9 days to reach the base camp from there and in order to reach the summit, you have to stay at base camp for 30 days, just to adjust to the low oxygen levels. The actual climb to the summit is around 2/3 days, however, it is an extremely perilous trip.
Did you know that no one is granted permission to climb without a Sherpa? A Sherpa is member of a tribe who live in the Himalayas and they provide you guidance and support throughout the climb. Click here to read more about Mr Rita, a Sherpa who has climbed Everest more than anyone in history. https://www.independent.co.uk/news/world/asia/mount-everest-record-climb-sherpa-kami-rita-nepal-a8924071.html
This was written by Angelina in 6G