Chiltern Open Air Museum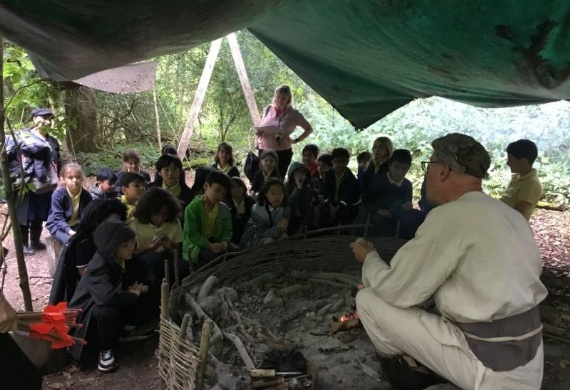 Yesterday, the year 3 children attended the Chiltern Open Air Museum to take part in a series of Stone Age themed workshops.
The children learnt about a variety of tools that would have been used in the early Stone Age. At school, they had ventured into the Nature Garden to see what materials might have been available to Stone Age people, before designing their own multi-purpose tool. They then crafted their own spears using raffia, sticks and graphite, binding it together using resin.
They also learnt about Stone Age life, looking at exciting aspects of the Mesolithic era like the huts they might have lived in, how they used ash to create cave paintings, the way that they would have prepared animal skins and food and the weaponry they might have used.
The children were extremely well-behaved and really enjoyed bringing their learning to life.