Boccia Festival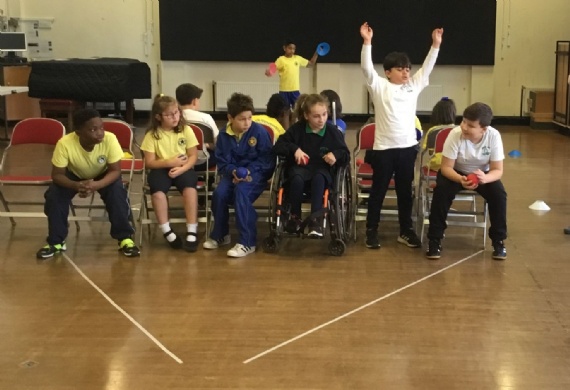 Garden Suburb Junior School has hosted a boccia festival.
Boccia is a target game that involves teams taking it in turn to throw different coloured balls at the white ball, known as the jack. It tests both muscle control and accuracy and makes for an entertaining and inclusive sport. We invited three other schools, Brookland, Queenswell and Moss Hall, to join us in a festival that took place in the school hall.
Each school sent six players, making up two teams and the games were officiated by four sports ambassadors from Year 5, who did a fantastic job in ensuring the event ran smoothly and fairly. Every athlete that took part reflected positively on the experience and they were all able to showcase improving skills and excellent sportsmanship. We look forward to hosting another sporting event in the near future.
Thank you to all of the staff and pupils that made this event possible.