Nature Garden update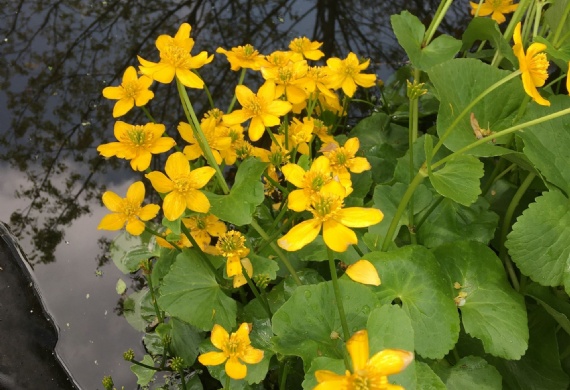 Spring has finally sprung! The first gardening club attendees last half-term worked hard to clear leaf fall from the pond and rake the paths to gather leaf mulch for our compost piles. Our mini wild flower meadow is doing well as can be seen in the photos and we've even spotted some little tadpoles in the pond.
This half-term's gardeners will be working hard to ensure the garden is well-kept, planting new flowers and making sure the birds have fresh seeds each week.