Sportshall Athletics Final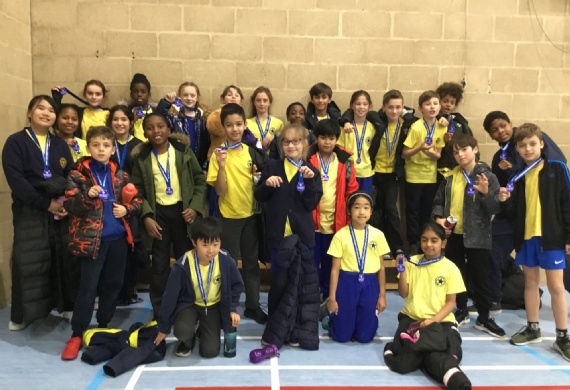 Garden Suburb Junior School won bronze at this year's Sportshall Athletics final.
After winning gold in the south-Barnet heats a few weeks ago, the Year 5 and 6 athletics team advanced to the final to face the top three from the other borough events. Competition was understandably tough: amazing speeds, jumps and throws were recorded by every school there. In the end - after all of the scores were added up - our school finished in third place: an amazing achievement considering that 25 schools entered.
Congratulations to all those who participated and the staff that made it happen!