Art Exhibit preparations underway!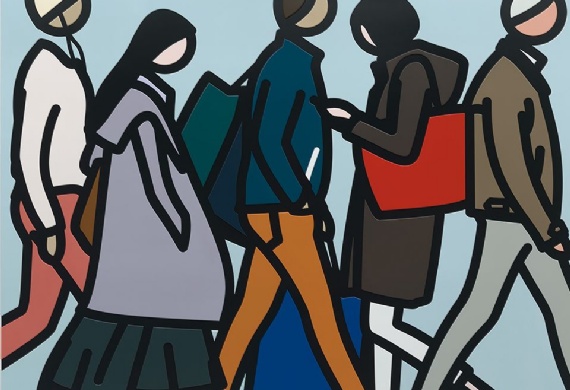 This term the children will be focusing on creating a piece of work for our art exhibition which parents/carers are invited to attend. We will also have musicians playing to create a gallery ambiance. Please see our latest newsletter for further information.
Year 3
Year 3 focused on the work of Seb Chaumeton, an emerging multi-media artist, fascinated by the effects of doodles associated with modern technology as their main theme to create an outline and then went on to choose felt tip colours to reflect the mood of their piece. Finally, fine liner pens were used to fill in details on their image, such as the eyes or clouds.
Year 4
Year 4 focused on 'Op Art' which is an abbreviation of the art movement known as 'optical art'. The word optical is used to describe things that relate to how we see.
Artists use shapes, colours and patterns in special ways to create images that look as if they are moving or blurring. In particular, Year 4 have been studying the pieces of 'Op Art' created by Bridget Riley. They used shapes, straight lines, curved lines and patterns to create their own optical illusions.
Year 5
Year 5 focused on the work of Julian Opie, a British modern artist whose art has been described as similar to pop art. His pieces often feature simple, minimally detailed figures with black lines and outlines. He has said that he was influenced by the Tintin cartoons and comics produced by Herge. It was his painted metal sculptures that first brought him national attention in the 1980s. He has also had public art projects shown in New York, Tokyo, Prague and further afield.
In 2000, he designed an album cover for the British band Blur's 'Best Of' compilation. He has also created artwork for U2's 'Vertigo' world tour. The Tate has several of Julian Opie's pieces of work in its collection, as does the Victoria and Albert Museum in London. His work includes sculptures, life-sized models and bright portraits which are often digitally generated.
Year 5 studied a range of his portraits and practised imitating his minimalist style. For their final pieces, they chose a unique item to add to their portrait and combined a range of bright colours to express their personality. They used a life-size photograph of their face and shoulders for their outline drawing and then used felt tip to build up the detail, before fine lining to emphasis their features.
Year 6
Year 6 focused on the work of Japanese artist Yayoi Kusama, who is sometimes called 'the princess of polka dots'.
They learnt about her work, in particular how her early life became the inspiration for her starting on her artistic journey. As a child, she stood in a field of flowers and had a vision. The heads of flowers were like dots that went on as far as she could see and she felt as if she was disappearing or as she called it 'self-obliterating' – into this field of endless dots. This was to influence all of her later work.
Year 6 studied a range of her pieces and practised imitating her polka-dot style. For their final pieces, they chose a place or an object that made them feel happy and safe. They created an outline drawing from this and then used pencil colours and felt tips to fill the spaces with a range of Yayoi Kusama's dotty patterning.