Ancient Egyptian workshop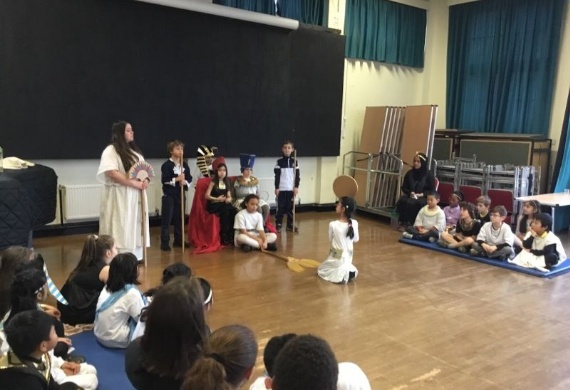 Dressed in costumes, the children spent the morning preparing for an Ancient Egyptian tomb ceremony. In preparation for the ceremony the children took part in the following activities: making canopic jars, oil lamps, bread, amulets, shabti dolls, perfume cones, carving soap and writing on a papyrus.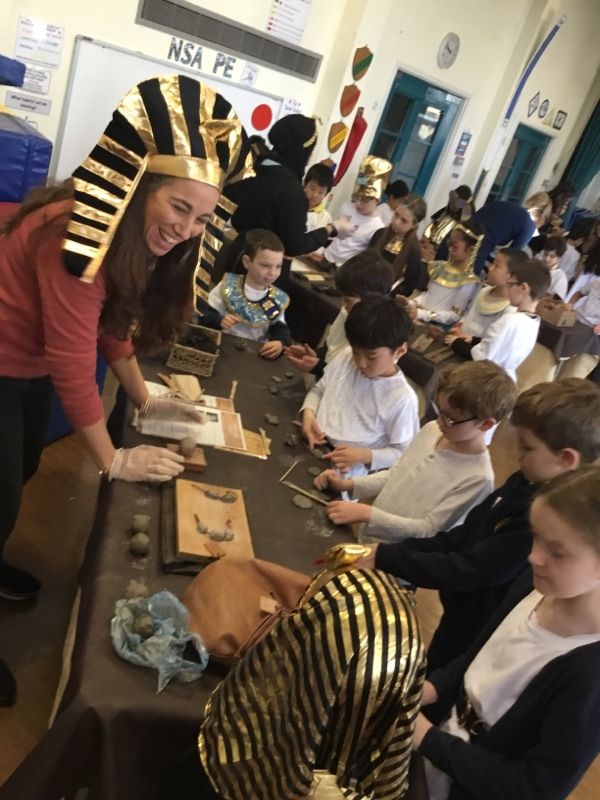 Drama workshops, provided by the company 'Off the Page', took place in the afternoon. They included an Ancient Egyptian celebration and feast where the First High Priest of Aten was appointed. Pharaoh Akhenaten and Queen Nefertiti also attended.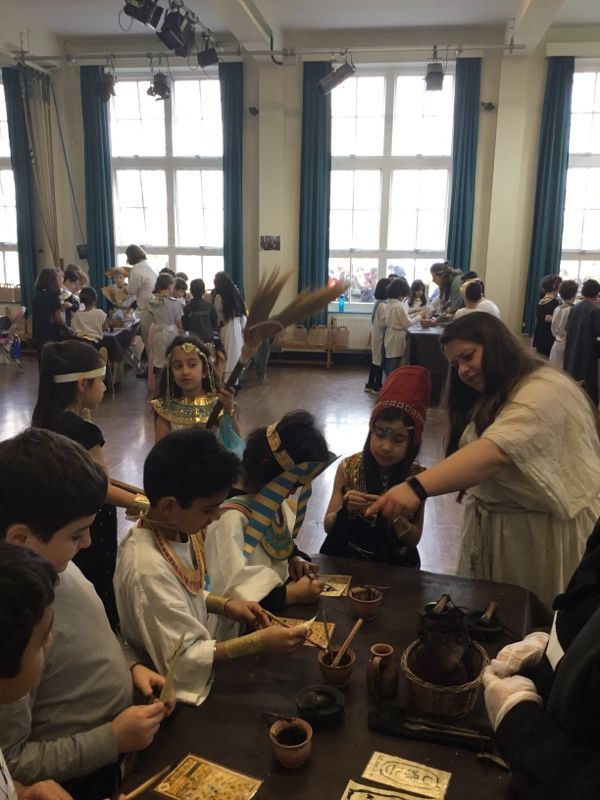 Thank you to the Year 3 parents for supporting this event. It is especially important that we bring our history curriculum alive to enhance the children's 'cultural capital'. Immersion in a history topic like this develops understanding, enhances remembering of learning and develops your children's historical skills and vocabulary.