Sportshall Athletics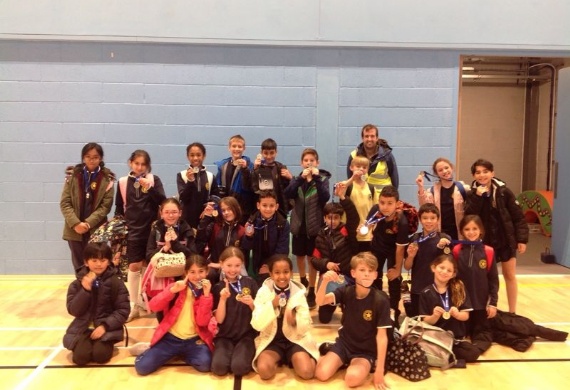 The Year 5-6 athletics team have competed in the Barnet Sportshall Athletics event.
Sportshall Athletics is an indoor athletics event where children complete as a team in a mixture of track and field events. Garden Suburb had prepared by practising the events and making choices about who suited which activity. However, the children had to overcome difficulties when six children had to drop out from the team due to illness and injury. As a result, the remainder of the athletes had to dig deep in order to compete at their best.
Well done to the team who managed to finish in first place.