Girls' Football Tournament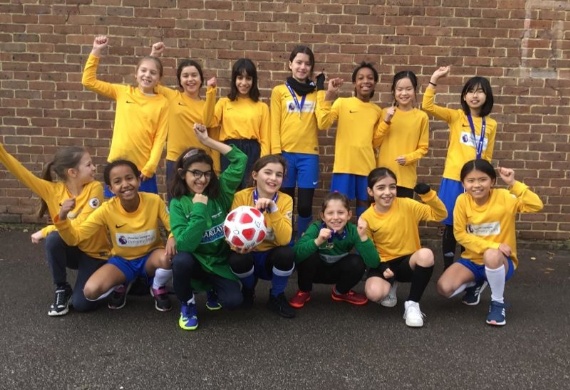 Our Year 5 and 6 girls' football squad sent two teams to the Barnet six-a-side football tournament.
The Barnet tournament is an annual competition that allows a range of schools, from across the borough, to compete in a six-a-side tournament. We were fortunate enough to have enough interest in playing that we could field two teams: it is great to see the interest - and the skill levels - increasing year-on-year.
In the build up to the tournament, the squad had worked on their shape and positioning. From the first game, it was great to see this being utilised, with the girls opening up and getting into good positions. All our teams have a philosophy of looking to dribble with the ball and move past defenders whenever possible. Again, it was great to see this evident in every match.
The attitude of the girls and spectators was fantastic, with the teams cheering each over on until the end. It was brilliant to see everyone happy whether they won or loss.
One team was lucky enough to win every match meaning they were the winners of the tournament. This is a phenomenal achievement; they had to beat some excellent teams. Congratulations to everyone involved.