Year 4 digestion experiment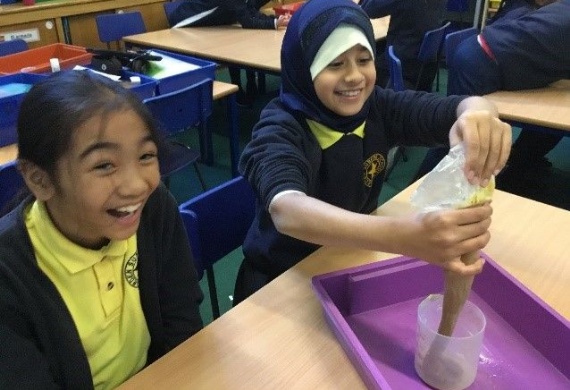 In Year 4, we are learning all about the digestive system. As part of our learning, we conducted an experiment where we re-enacted the different stages of the human digestive system.
We started by mixing together food and drink in sandwich bags to replicate what our teeth do when we chew. Then, we transferred this mixture into a pair of tights and squeezed out the liquid to replicate the job that the intestines do. Finally, we squeezed the remaining mixture through a sandwich bag to replicate the final stage of digestion – which our children found very entertaining - as you can see.