Year 6 prosecute Macbeth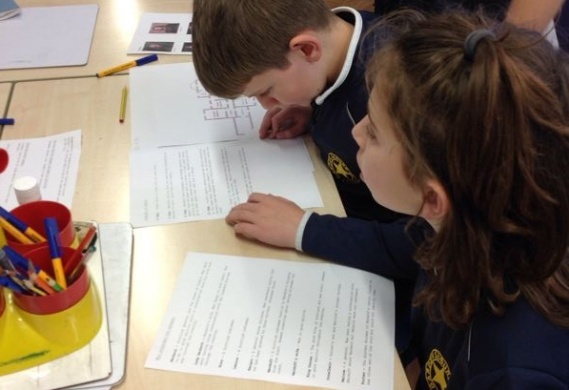 This half term, year 6 have been studying the works of William Shakespeare (1564 - 1616). They have been looking in depth at the story of Macbeth and have immersed themselves in drama to familiarise themselves with the story.
This week, the children created eyewitness statements from the night of the banquet and were interviewed about what they saw and how they felt. They then used the evidence they had gathered to create an evidence board to either prosecute or defend Macbeth in court. The children have absolutely loved the experience and are looking forward to their Shakespeare drama workshops next week.