Girls Get Football Season Underway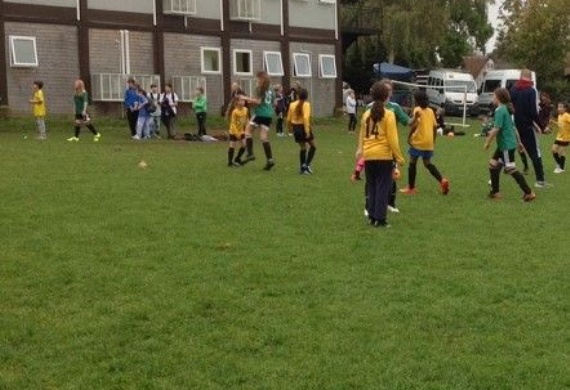 The girls' football team played a match against The King Alfred School.
After spending Tuesday mornings training, the girls' football team have finally played their first match of the season against The King Alfred School. The girls have been working hard on their dribbling skills and it was great to see this come out in their match play. They played with enjoyment and their enthusiasm was matched only by the parents and carers cheering on from the side lines.
Thank you everyone for creating such an enjoyable atmosphere and thank you to The King Alfred School for being such great hosts.