Visitor from English Heritage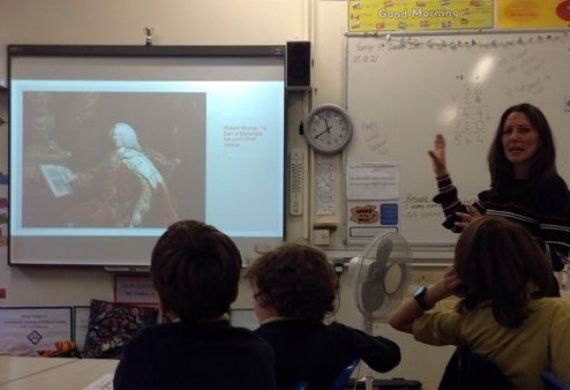 To mark Black History Month, Year 6 have been learning about the history of Kenwood House, particularly the importance of Lord Mansfield and his great niece Dido Belle.
On Tuesday, Victoria Gordon from English Heritage visited the school to present an engaging talk to the children about the stately home and its complicated link to slavery in Georgian times. The children had the opportunity to look at items such as cotton, sugar cane and coffee beans and learnt how these items were part of the growing slave trade at the time. They then learnt about Dido Belle, Lord Mansfield's great niece, who challenged the stereotypes of her times and how her presence impacted her uncle's decisions as Lord Chief Justice of the King's Bench. They enjoyed challenging the ethics of the time and were passionate about making positive changes for the future.