Year 3s make healthy sandwiches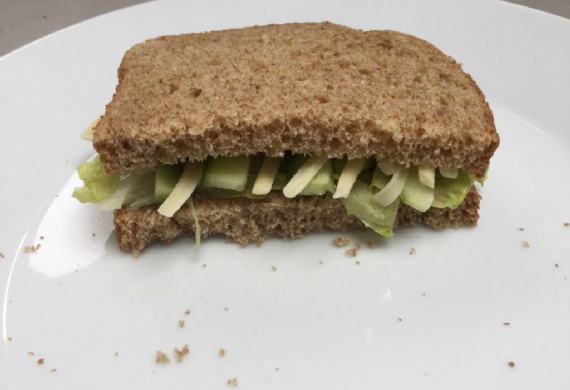 Today Year 3 made healthy sandwiches. The sandwiches included ingredients such as cheese, cucumber, sweetcorn, chicken, and tomatoes!
So first we had wash our hands and then wash the salad vegetables. Next the Year 3s collected the ingredients they wanted to create their healthy snack. Some children got to practise their chopping skills and learnt some safe methods for cutting up vegetables.
After lunch all of Year 3 got to go outside and enjoy their snacks for a picnic!
"We got to enjoy our sandwiches outside for our picnic" (Melisa, 3J)
"I would make my sandwich differently next time as I think I put too much cheese in mine!" (Leo, 3J)
"I liked the picnic so much as it was quiet and it was fun" (Ibrahim, 3J)
"I thought that the cutting part was going to be hard but after Miss Hovell showed us how to do it safely it was easy" (Ruby 3J) ​