Making headlines!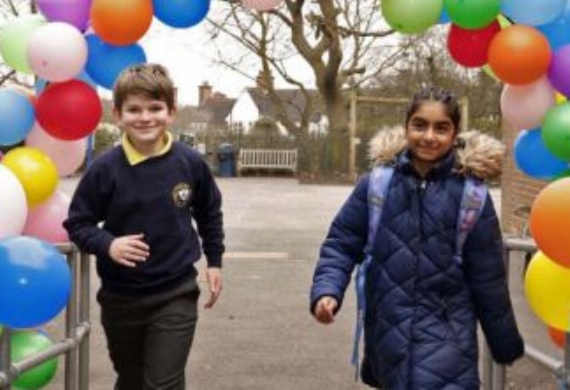 We welcomed the children back to school on Monday March 8th 2021. They enjoyed walking through our balloon arch and each child was given a 'Lockdown Hero' medal as a reward for all of their hard work during the school closure. We talked to the children about how proud we are of them all and of how they should also be proud of themselves.
It has been lovely having the children back in the building and our attendance has been outstanding!
We will be prioritising the emotional health and wellbeing of the children and we want to ensure that they are not made to feel anxious about 'catching up'. We will also be focusing on developing collaborative working and communication skills as well as having access to more practical activities and using hands on resources. Most importantly we want the children to enjoy their learning and have some fun! ​