The carnival comes to GSJS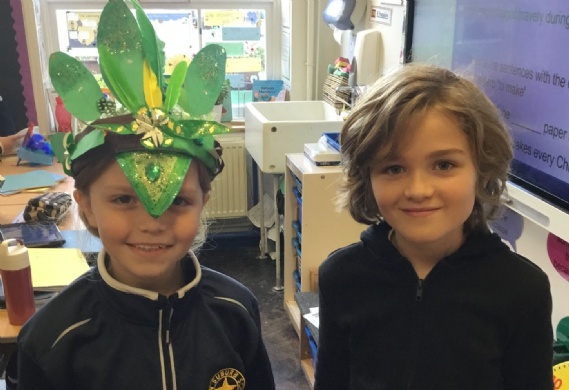 Forrest and Finn in their jungle themed headdress
This term, Year 5 made carnival style headdresses. We have been learning about how important Notting Hill carnival is and about different traditions that were brought over during the Windrush generation.
We started by exploring different themes and costumes from previous carnivals in Notting Hill as well as previous examples from school. Once we had decided on our theme, we planned what we wanted it to look like and worked out what materials we could use.
We spent a whole day making it including the cardboard features, origami flowers and decorating it with feathers. We then got to wear them to test if they would stay up! It was a really fun project that all of Year 5 enjoyed.
Written by Finn and Forrest in 5S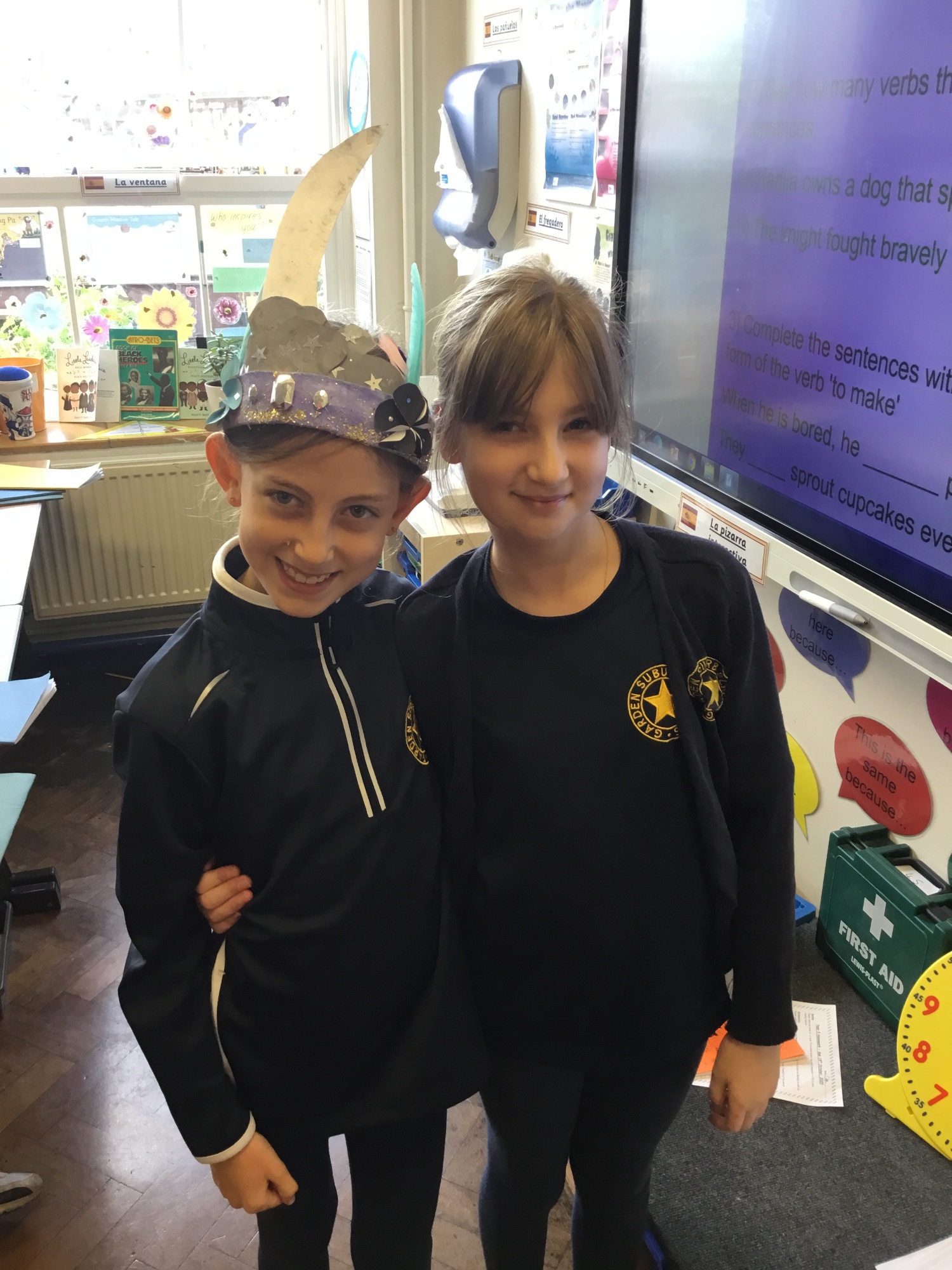 Noa and Ariel in their space themed headdress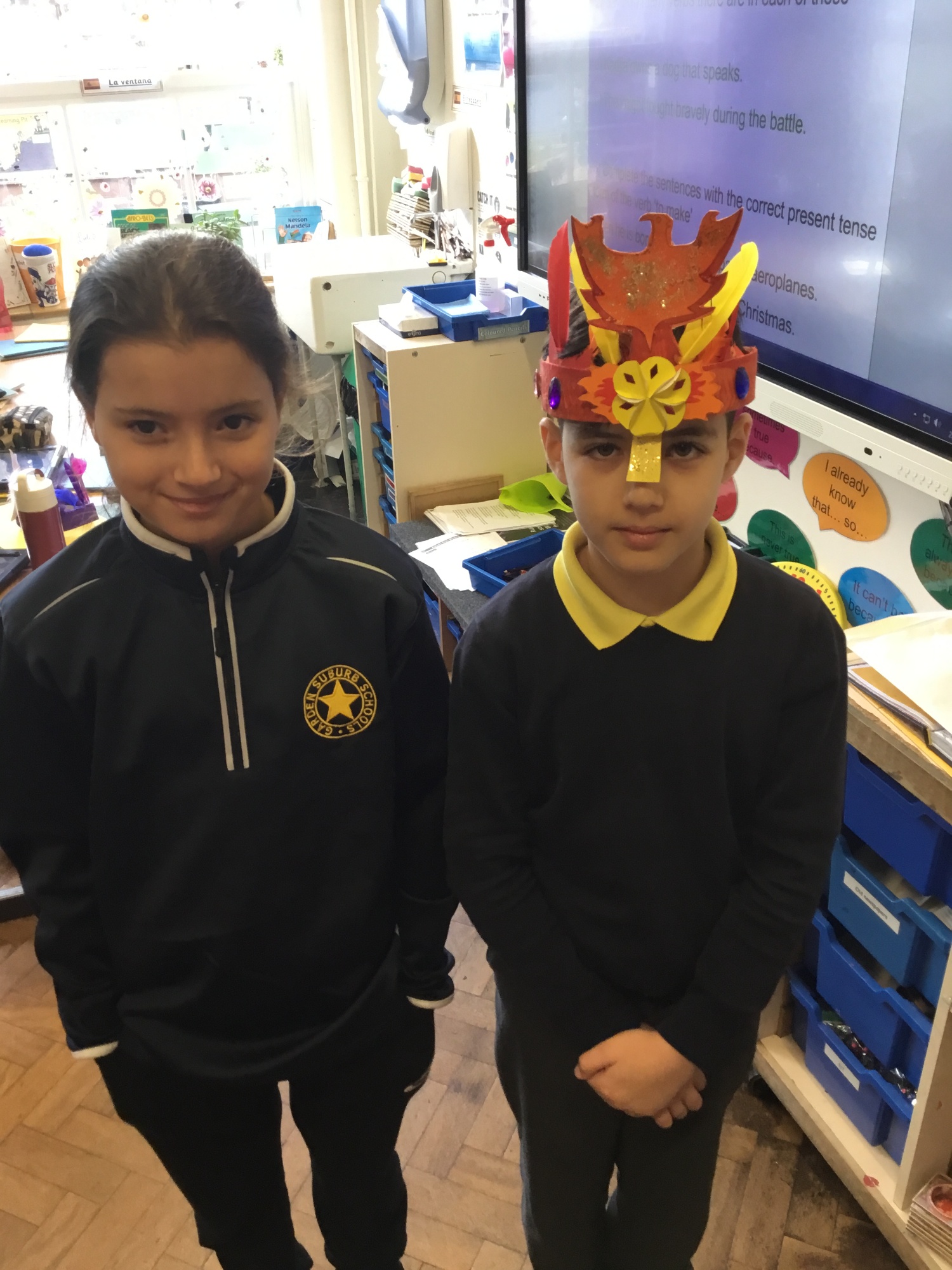 Shira and Amirsam in their fire themed headdress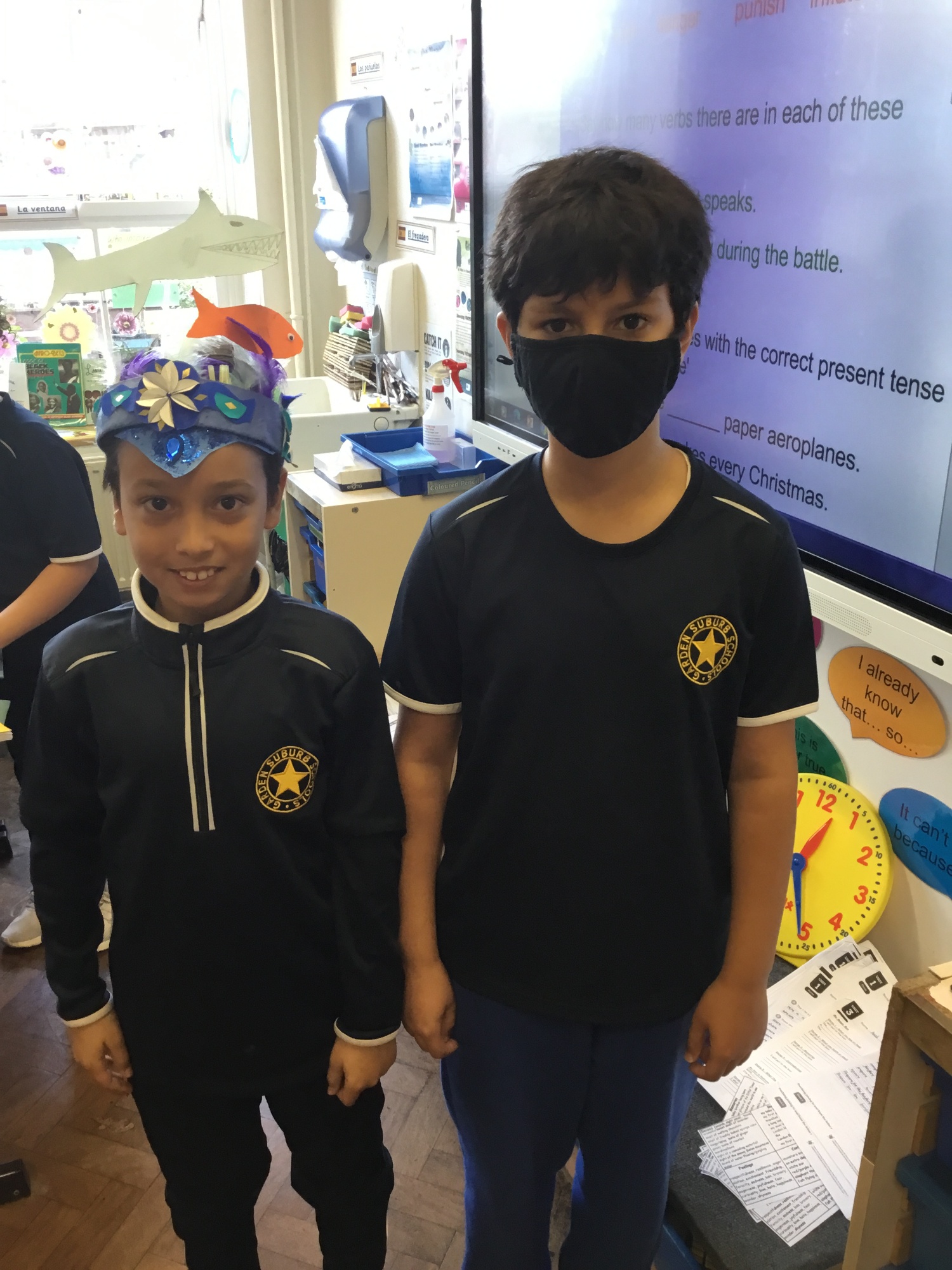 Anil and Luke in their ocean themed headdress