Year 3 Football Festival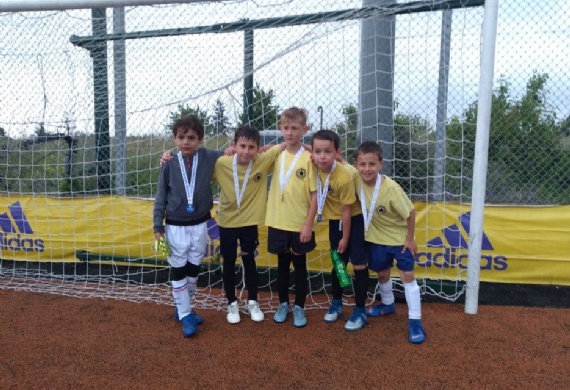 Children from year 3 finished second in a borough-wide football festival.
Garden Suburb Junior School entered two teams into a Year 3 football festival. Both teams enjoyed success: winning games, scoring goals and showing good sportsmanship. Unfortunately - and despite both teams finishing their groups in second place - only one team managed to qualify for the knock-out stage.
That team subsequently reached the final, winning both the quarter and semi-finals after a penalty shoot-out. In the final itself, the team went one nil up but a late equaliser meant another round of penalties. This time, it wasn't meant to be and the team lost and finished in second place.
Well done to both teams who showed some amazing football skills.