Junior Art Exhibition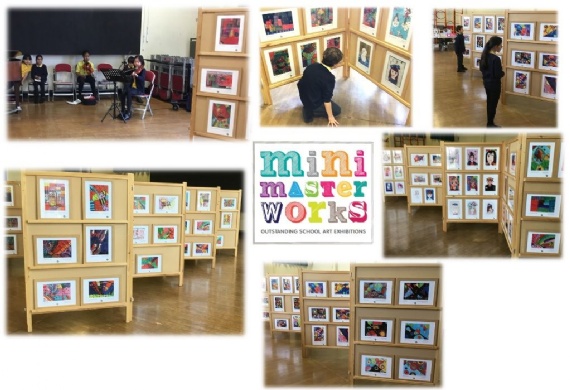 Following our very successful Art Day, the juniors held their first art exhibition.
The children's completed art work was professionally printed, framed and displayed in a gallery that was created for pupils and parents to view in the Junior Hall.
The lower school exhibition was held on Monday 11th February with the upper school exhibition on Tuesday 12th.
Refreshments were provided by the PTA and musicians played during the gallery visits. The event was a huge success - the children loved seeing their work displayed and, of course, the opportunity to peruse the works that other year groups had created too.
A percentage of each framed picture sold was donated by the printing company to our PTA and approximately £580 was raised in total.