2018-19 League Champions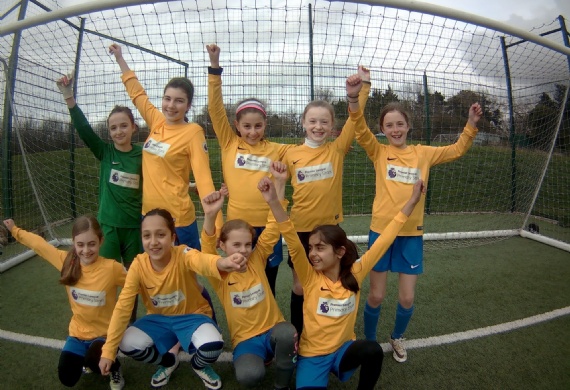 The Year 5 and 6 girls' football team have won the league.
Our Year 5 and 6 team have proven that 'This Girl Can' by being crowned league champions for the 2018-19 season. They played a total of four games, winning them all and scoring a total of eleven goals and conceding just one.
They kicked off the season with a 3-1 win away at All Saints before dispatching Sunnyfields (2-0), Claremont (5-0) and Wessex Gardens (1-0). They will now play the winner of another league in the semi-final of the girls' play off.
Credit must go to the team for their willingness to improve and give up some of their free team in order to practise. Sarina, who the finished the team's top scorer, said: 'I feel really happy, I felt I improved with every game we played. It was amazing to score four goals in one match.'