Tag-Rugby Tournament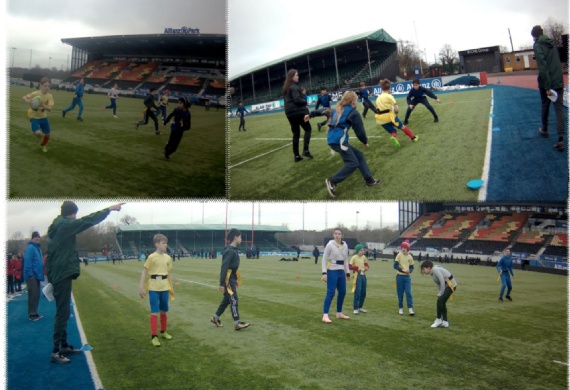 The Year 6 tag-rugby team have finished third in the Barnet rugby league tournament.
On Tuesday 5th February the 10 players went to Allianz Park, home of Saracens - who are a professional rugby union team - to take part in a tag-rugby tournament.
The team drew the first game in their group but then never looked back, winning the next three games at a canter. Next, they played Orion in the semi-final which they narrowly lost before beating Wessex Gardens in the playoff for third place.
Well done to everybody who took part, this was our first-time entering the tag-rugby competition. The team now look forward to the three remaining games they have to play in the league after beating Chalgrove 5-4 earlier in the season.